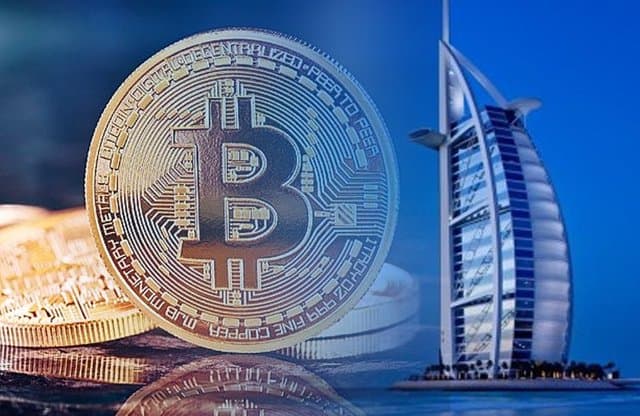 Cryptocurrency trading is becoming increasingly popular in Dubai and the rest of the world. If you are interested in getting into trading, there are a few key steps that you need to take to get started. Cryptocurrency trading involves buying, selling, and trading various types of digital currency to make a profit.
Get educated about cryptocurrencies
Before you begin trading cryptocurrency, you must first develop a basic understanding of how these currencies work. There are many free resources online that you can use to learn more about the different types of cryptocurrencies available and how they are used and traded. Some great places to start include websites like CoinMarketCap and Investopedia, which offer comprehensive information on all things crypto-related.
Research different exchanges
Before trading, you must research which exchange suits your needs. There are many different options available, so it's essential to research what each exchange offers before settling on one platform. Some factors you may want to consider include fees, security features, user experience, and ease of use.
Set up an account and begin trading
Once you've chosen an exchange, you can create a trading account. Different platforms have different requirements for creating accounts, so it's essential to follow the instructions provided on each platform carefully. Once your account is set up, you can start buying and selling cryptocurrencies according to your research and investment strategy.
Practice safe trading
As with any investment, it's essential to practice safe trading habits, which include keeping your account information private and secure, implementing 2-factor authentication whenever possible, and avoiding suspicious platforms or giveaways.
Learn about market trends and analysis
To become a successful trader, you must also learn about market trends and analysis. You can follow strategies other traders use to maximise opportunities by tracking the markets. Some great tools for market analysis include trend trackers, price graphs, and social media groups where cryptocurrency news is shared regularly.
Utilise trading tools
In addition to market analysis, you should also learn about different trading tools that can help improve your performance. These tools include automated trading bots and portfolio-tracking software. There are many options available, so it's a good idea to research all of them before deciding which ones might be useful for your trading strategy.
Develop an investment strategy
Finally, developing a solid investment strategy is essential before beginning cryptocurrency trading in Dubai. It will involve identifying what types of cryptocurrencies you want to invest in and how much risk you're willing to take on. A good strategy will also incorporate buying low, selling high, and setting stop loss points.
Benefits of trading cryptocurrency
Higher profit potential
A significant benefit of cryptocurrency trading is the high-profit potential. Unlike traditional currencies, cryptocurrencies are not controlled by any central authority or government. They can be bought and sold freely by anyone looking to profit. In addition, since many cryptocurrencies have seen significant growth in recent years, they offer much higher ROIs than other investment options like stocks or bonds.
Lower fees
Another benefit of trading cryptocurrency compared to other investment forms is lower fees. Many exchanges only charge small fees on trades to cover their costs, making investing affordable. Additionally, no transaction costs are involved in sending cryptocurrency from one platform to another; therefore, you can make transactions quickly and easily.
Increased investment choices
As the popularity of cryptocurrency grows, more and more platforms are starting to accept it as a payment option. You can use your crypto earnings to invest in other areas, such as real estate, stocks, or commodities. It offers increased flexibility and gives traders access to a broader range of investment opportunities.
Cryptocurrency risks
Fraud
Unfortunately, cryptocurrency scams and frauds are also common. Since it's relatively easy to set up a fake trading platform or exchange, users must always be careful when choosing where to invest their money. It includes thoroughly researching any platform you're considering and avoiding platforms with no history or bad reviews.
Hacking
Because crypto exchanges store investor funds on servers connected to the internet, they are vulnerable to hacking, which makes it critical to only use reputable exchanges with reasonable security measures. Additionally, permanently storing your cryptocurrency on an offline hard drive or paper wallet reduces the risk of losing funds in the event of a hack.You can find a crypto broker to help you get started here.