An Interview with Richard Phipps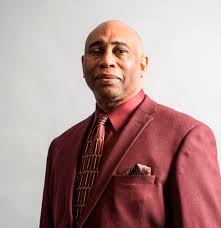 We are pleased to share this invaluable interview with Real Estate veteran Richard Phipps.  He is the founder and managing Broker of CFS Realty and Management Inc. and Consumer Financial Services in Boston, MA.   Phipps has been a national real estate expert for over 40 years, author, television producer and host of the show Phipps Talk.
Phipps has been recognized by the City of Boston for his community service and tireless efforts directing partnership initiatives. Phipps did his first real estate acquisition in 1978 and the rest his history.
To add it his impressive resume, he also served as the Regional Vice President for the National Association of Real Estate Brokers, (NAREB), Region 1, the New England State.
Q: As a real estate expert and wealth builder, can you advise your top three tips on how to begin investing in real estate?
Phipps:
Acquire knowledge about real estate investing, the risk, rewards and analysis processes.
Select and research an area of interests for opportunities. Develop a strategy which you can execute successfully.
Identify personal assets and capital resources which are available to support your pursuit of a real estate investing career.
Q: How do you find a mortgage company if your credit is not perfect?
Phipps:
There are multiple funding sources, some of which are asset-based. This opens opportunities for individuals who may be credit-challenged. Individuals may also elect to partner with others who have good credit to complete a transaction. You can search for private lenders online in your area. You can also inquire of investors in your community, title companies or closing attorneys about private or hard money lenders. You can contact us at info@wealthbuilders.global about our private lenders and partnership opportunities nationwide.
Q: How do you find a real estate agent you can trust to represent you?
Phipps:
You must interview several agents to identify one, who has an experience of working with real estate investors or a desire to do so. All real estate agents are not necessarily knowledgeable or familiar with the mindset of investors or their processes. In some cases, real estate agents who are unfamiliar with investment strategies are offended when your offer prices according to them would be an insult to the seller. This is a clear indication that you might be working with the wrong agent.
Q: Do you suggest locating investment properties that are personal homes or commercial?
Phipps:
Your choice to select residential homes or commercial properties depends on your business plan, your knowledge and acquired experience at the point of your decision, the resources available to you and the anticipated time for the completion and profits to your pocket. Commercial transactions generally have longer completion timelines and require larger investments than residential transactions which have shorter transaction timelines and therefore quicker profits although they may be smaller than earnings of larger commercial transactions. Commercials transactions have many different sub-categories i.e. medical buildings, office retail, industrial. each in their own category requiring skills, knowledge and data set with which you must be familiar to be successful in your practice.
Q: How long should you hold on to the property to maximize future profits?
Phipps:
All the following may be indicators of the time to release properties from the investors having maximized your profits:
When the joy of real estate investing is lost.
When your investment is no longer performing as anticipated and is likely to move from the asset column to the liability category.  When your operational cost increases or exceeds your revenue. It may be time to sell or repurpose the asset.
Each asset should be purchased with a plan that allows you to manage your investments in a manner  that allows you to recover your investments and profits and sell at a point  where you have been able to maximize the return of your investment based on market conditions since markets are generally cyclical and it is generally wise to sell when market is up and buy when market is down
When you have more assets in your portfolio than you want to maintain, normally you would sell off the lesser performing assets and when the assets you own likely to be subjected to a special assessment or tax hikes and that could adversely impact the maximization of your profit.
Generally, you hold on to the property for as long as it is profitable and allowing you to maximize your profits. If the return starts to diminish, then it may be time to dispose of the asset.
Q: Do you suggest investing in fixer-uppers or ready to move- in?
Phipps:
Whether you decide to invest in fixer-uppers or ready to move- in properties will generally depend in your level of knowledge, experience, resources including the team you work with. Fixer-uppers may also have a larger profit margin but a greater deal of risk or uncertainty due to discoveries along the way which were not anticipated. These discoveries may increase rehab cost and create delays which incur additional carrying cost ho
While properties that bare ready to move in may offer a lower profit but less risk with greater certainty especially when the property is competitively priced at or near fair market value.
Q: To build wealth, what should a real estate portfolio consist of?
Phipps:
It should consist of revenue-producing properties, selected in areas to produce high yield rent, great growth in equity all in markets where there is high demand a preferably in investor-friendly environments. Properties could include both class A, B and C commercials properties, mixed-use, residential, industrial and retail properties.
Richard Phipps books- available on Amazon.com
Genuine Real Estate Investing Made Easy: Proven Strategies for Low Risk and High Profits.
First-Time Home Buyers: Success Guide
Check out more info at: http://www.wealthbuilders.global/
https://www.facebook.com/realestatewealthcoach/